For the first time in Rome, Carissa Rodriguez and Amy Yao's two-people show Two Weeks at Indipendenza has featured a new body of work which was conceived and produced during a residency in the city. Where's Art talks to Amy Yao about the research she carried out in Rome, reflecting on the city's layerings and dynamics, as well as, on a wider extent, the history of Italian contemporary art.

Tell me you stones, O speak, you towering palaces!
Streets, say a word! Spirit of this place, are you dumb?
All things are alive in your sacred walls
Eternal Rome, it's only for me all is still.

– Johan Wolfgang von Goethe, Roman Elegies (1789)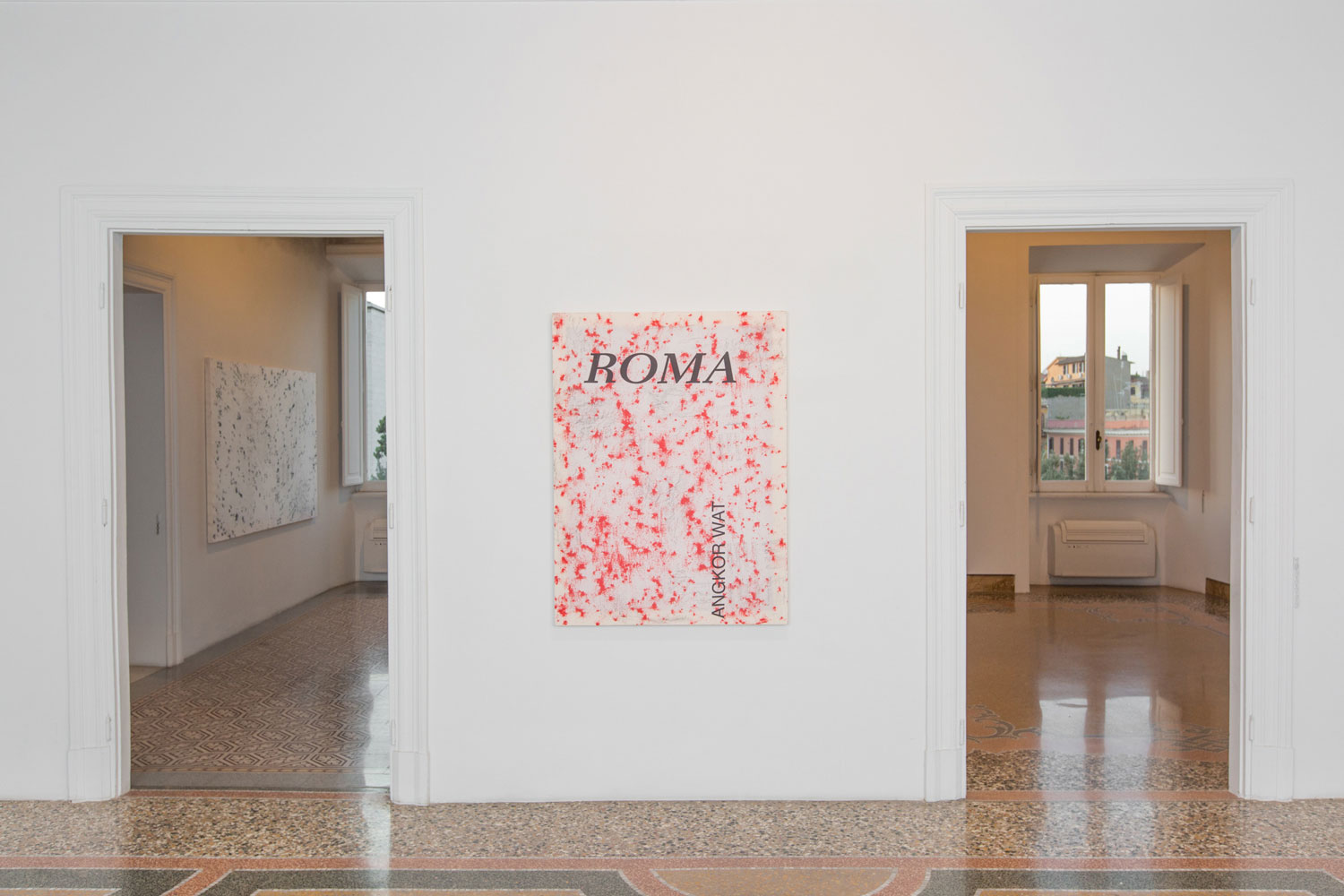 How would you describe your 'Two Weeks' experience in Rome? How did the city and its history influence the production of the new works?
Rome is a fabled and glorious city for anyone coming from the USA. So much history, it is a city built on ruins, and in the summer you get baked in it. The city ended up providing the tool from which we made our artworks – the coliseum provided textures from which our frottaged artworks were derived.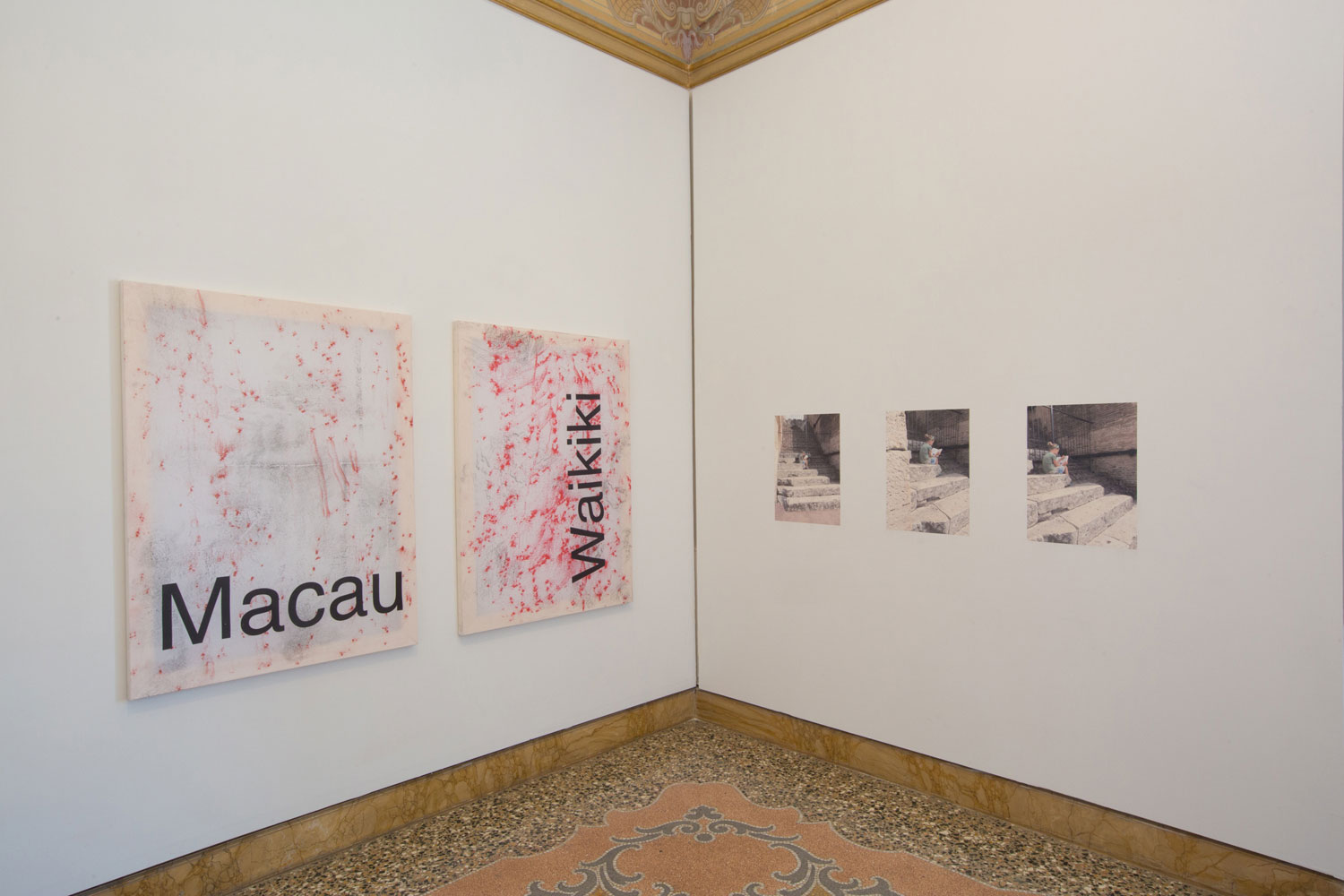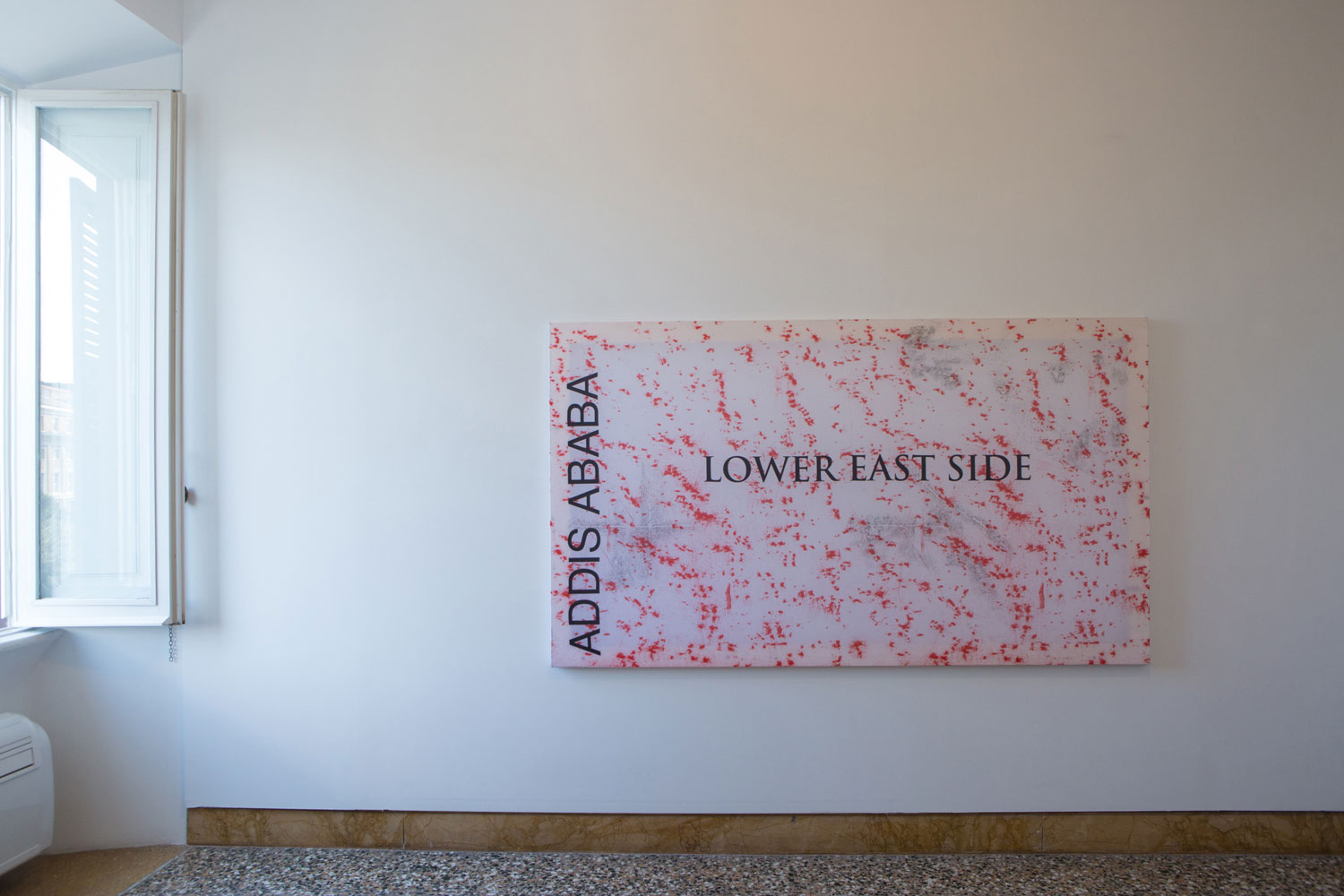 Many of the pieces on display intertwine hints and references to the history of Italian contemporary art. Was this a subject you were already familiar with?
This is true. The Arte Povera movement has always been elusive to me. There is something very elemental and earthy about it. Rustic and hard to grasp. With so many current trends in artmaking these days pointing to perishable materials, it seemed nice to give respect and reference to this type of art that had been procuring this activity so long ago. Besides this Radical Italian Design has always been inspirational, groups like UFO….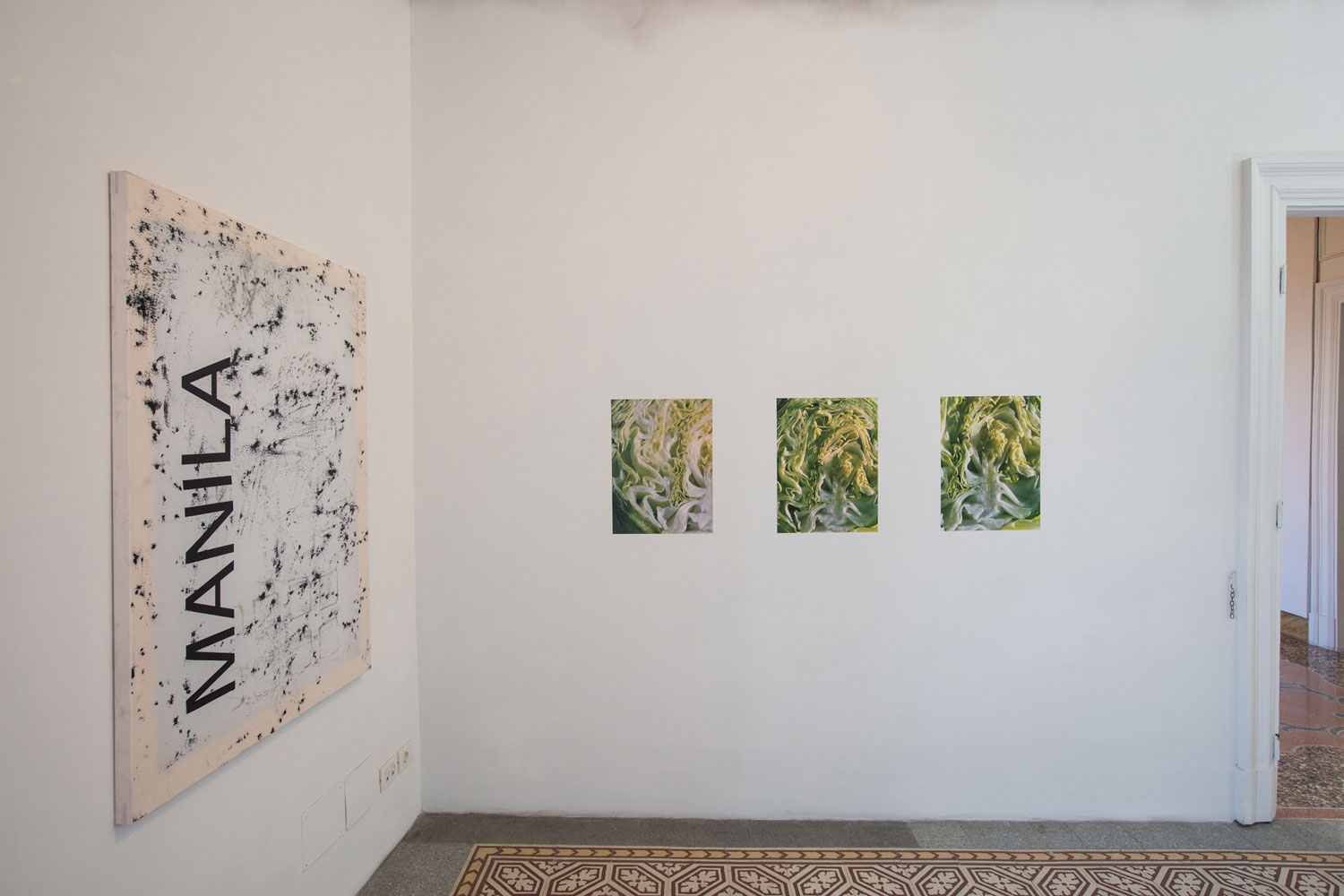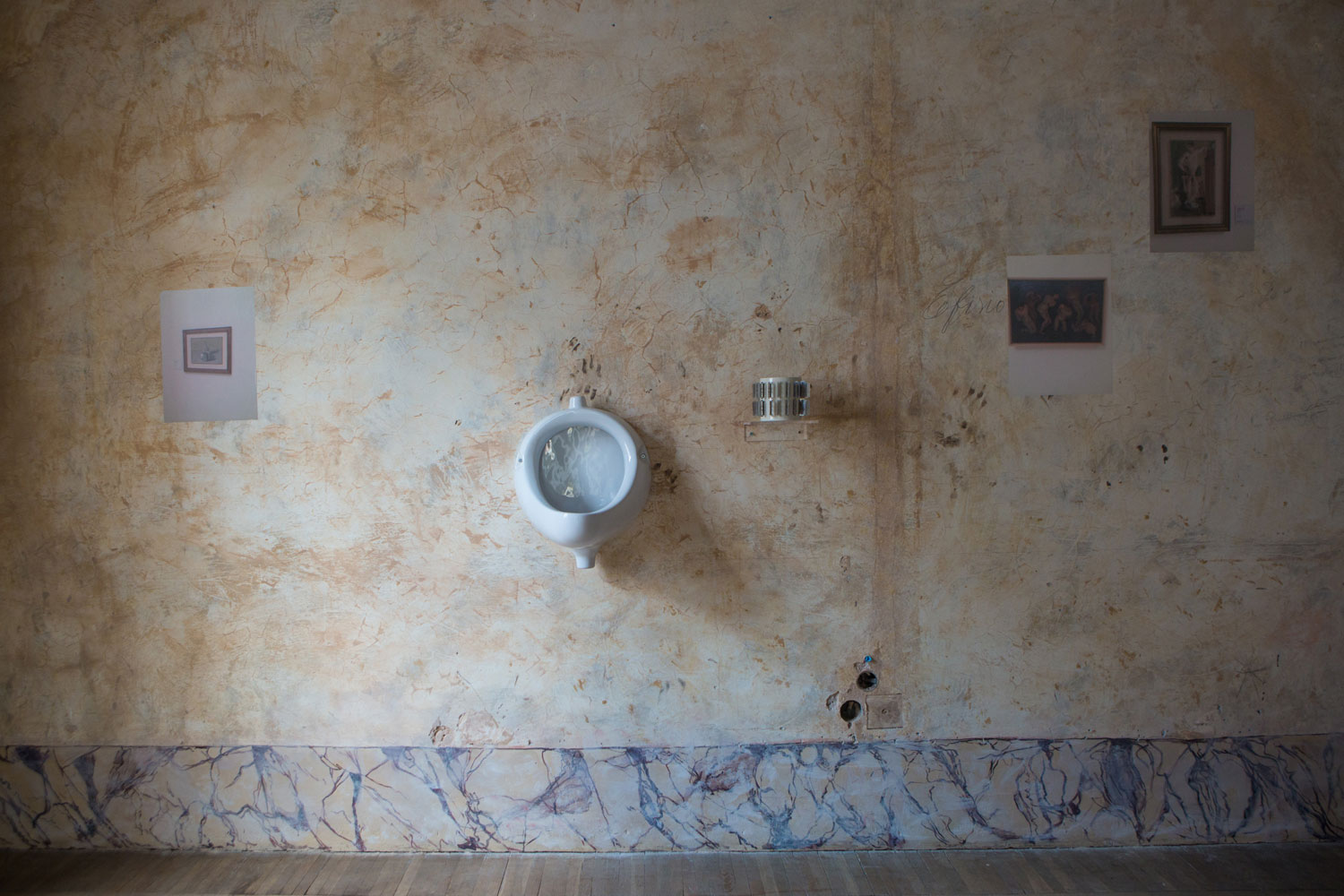 The gallery has a strong historic identity and a well-defined spatial connotation; was this something you took into account when you were preparing the exhibition?
Yes, I believe this was especially the case with Carissa's work, where she engaged Marco's [Marco Zevi, the owner of the space – Ed.] collection of art with the Calzolari salt painting mirroring her own. Additionally, there was some lightweight engagement with archeology in the action of the frottage. As you may know, Marco's parents are well accomplished archeologists and in this way the work, besides being process-based abstraction, zombie formalist, was also a nod to the Zevi family trajectory. I chose to have my personal artworks exhibited in the room with the chinoiserie wallpaper since I am Chinese. It felt like an ideal backdrop that one could read into.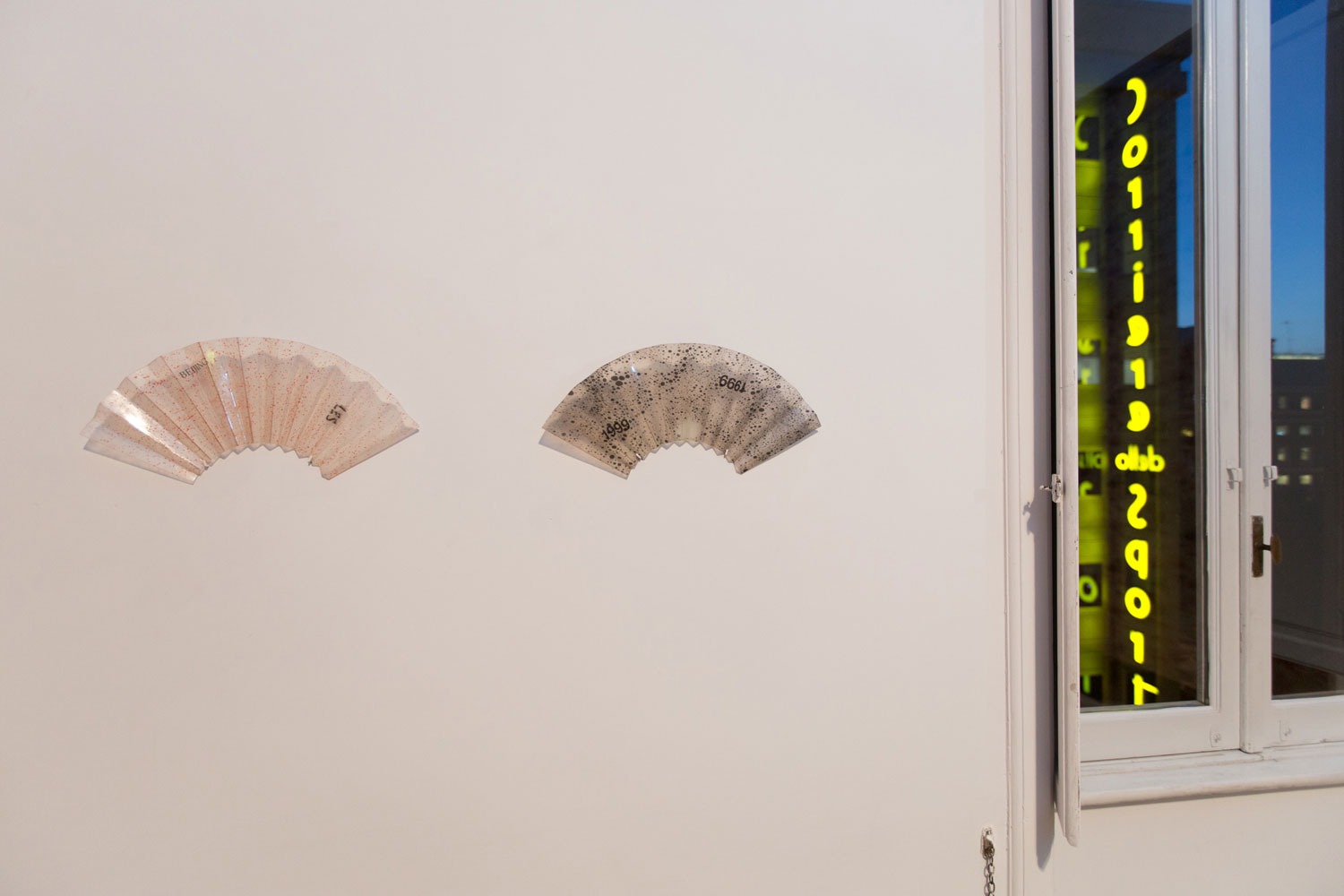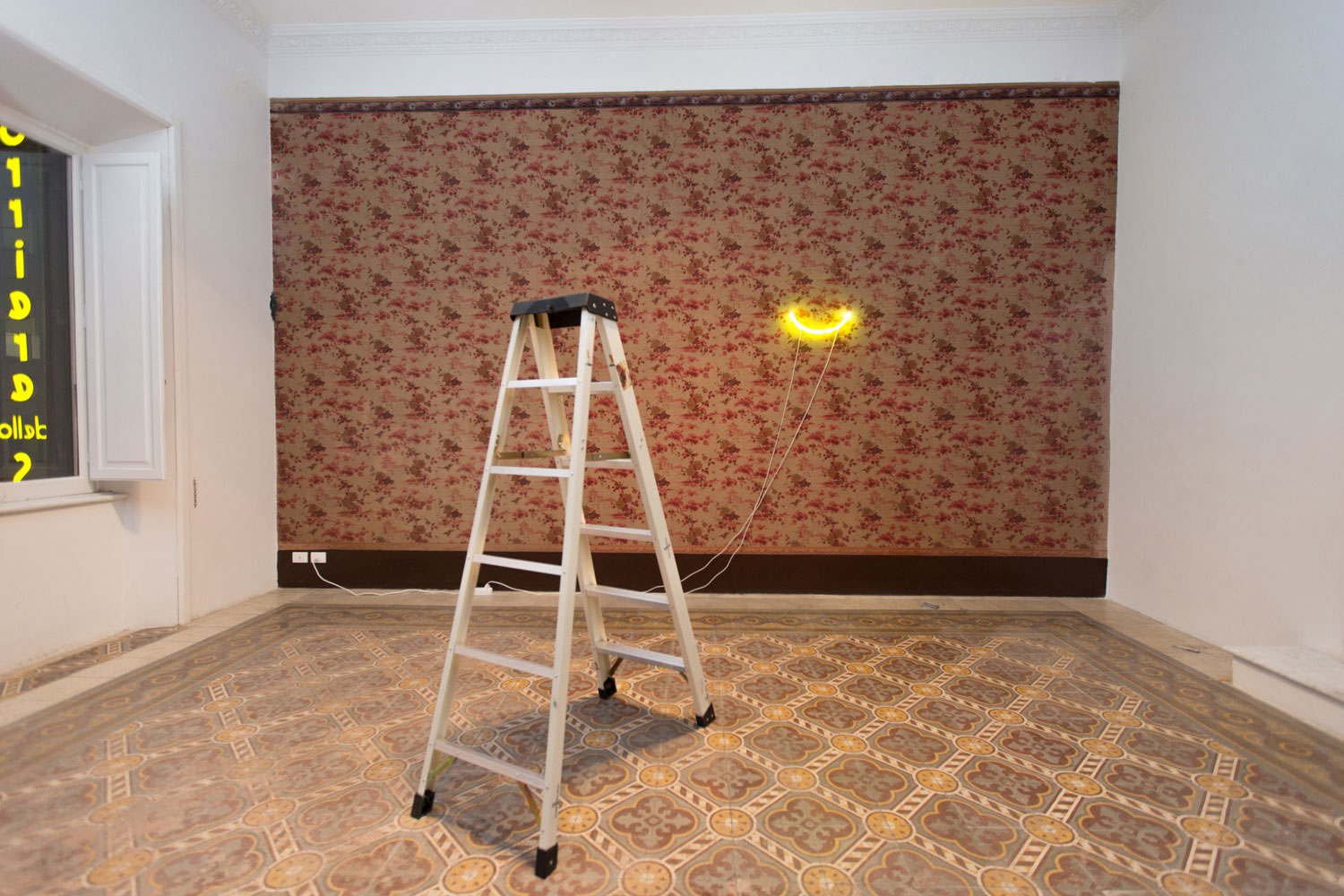 What is from the world that mostly influences your work (music, horror movies, religion, economics, etc)?
Funny you say horror movies –I love Dario Argento. It is hard to name just one thing, but if I had to say, it would be having an antagonistic position to whatever constructs are perceived as natural. This is a starting point and from there you can see my love for things that create a different space to exist in, that doesn't exist based on merely being a binary other.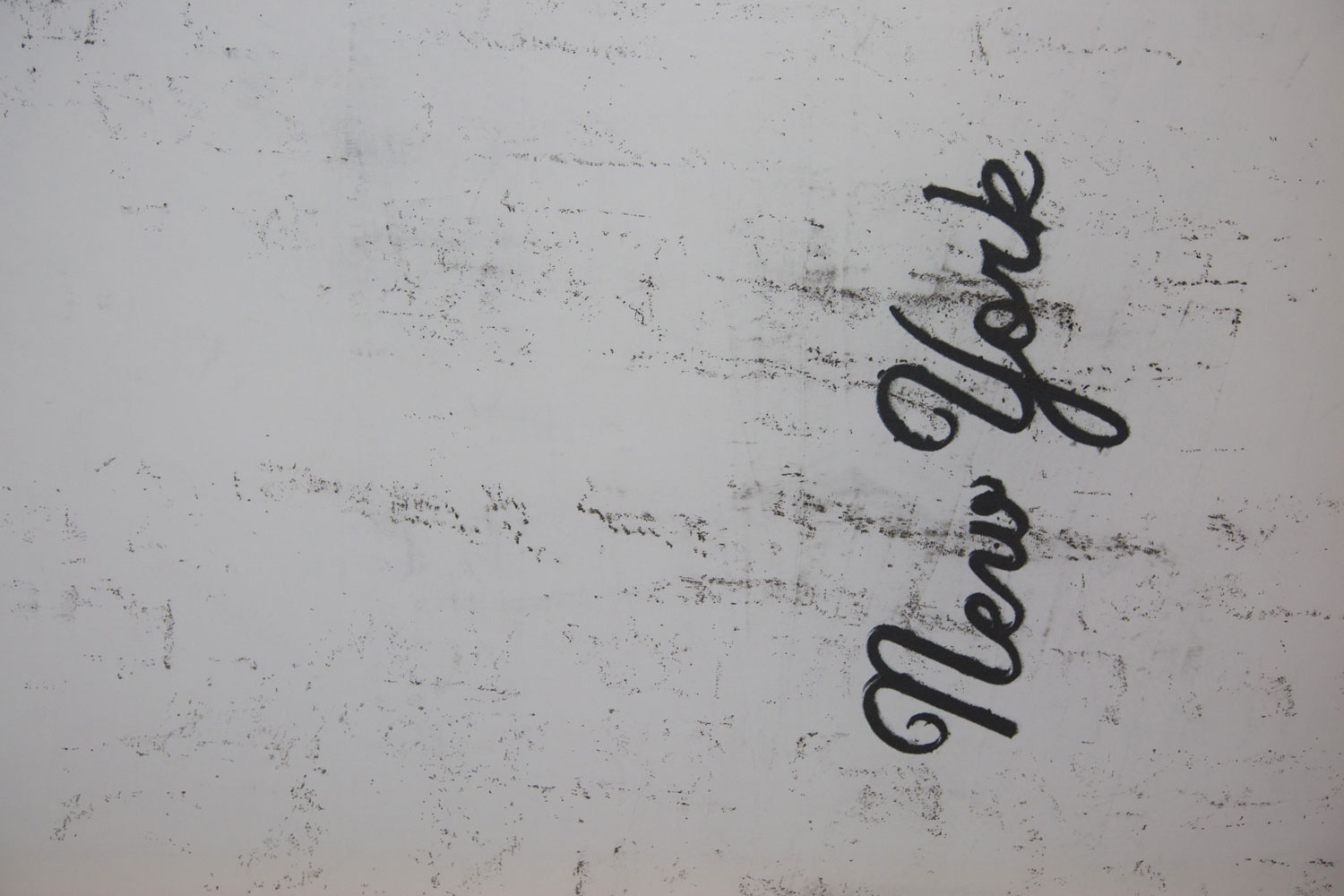 Carolina Pozzi