Berlin-based artist Astrid Nippodt talks to Where's Art about her fascination for inanimate landscapes as well as for the notion of enclosure. Departing from her recent exhibition project Oakwood at The Gallery Apart in Rome, the artist recognizes as leitmotif in her research,  the great interest of her in the immediacy of perception.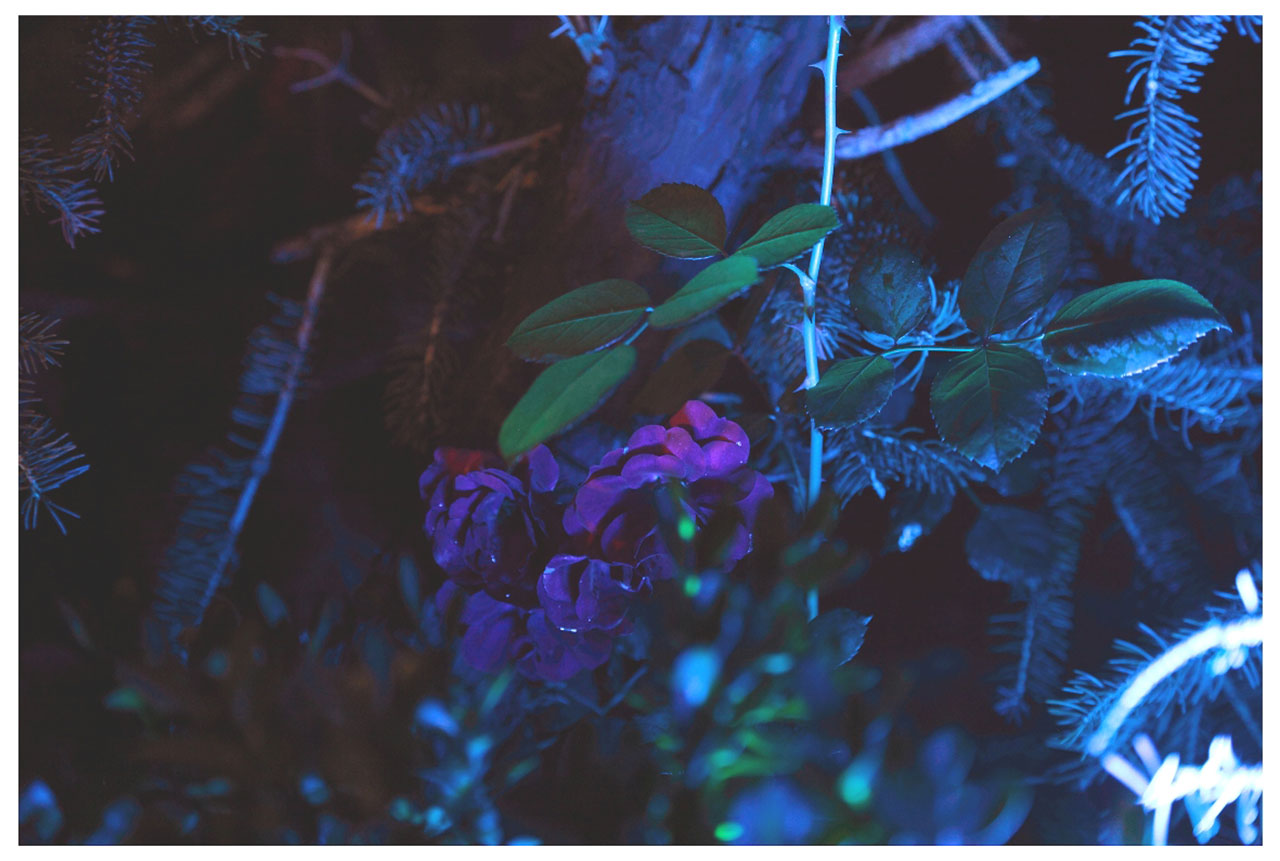 Projects you have developed hitherto share the same medium – photography and video – as well as a disturbing and heavy atmosphere. However topics researched span from history and memory as in Do you mind 4 questions (2005) and Grutas (2006) to the study of human behaviours as in the recent Oakwood (2012-2013). Despite this very first question may sound ordinary, to the ones who are not familiar with your work, how would you describe it? Do you see a fil rouge across your body of work?

For me, time-based art such as video art – including sequential photography – has proven to be an exciting platform for interdisciplinary work reflecting on our conditions as human beings, focusing our awareness of the ambiguity, unpredictability, inscrutability, or absurdity of the real.
On the one hand, my works emerge from the immediacy of perception; on the other hand, to a certain degree they rely on narration, even if they do not offer a plot in the traditional sense, instead operating suggestively with the viewer's patterns of expectation. The challenge is to go deeper, interpreting and rewriting the found in an inventive as well as conceptual engagement, as it were, with what "happens."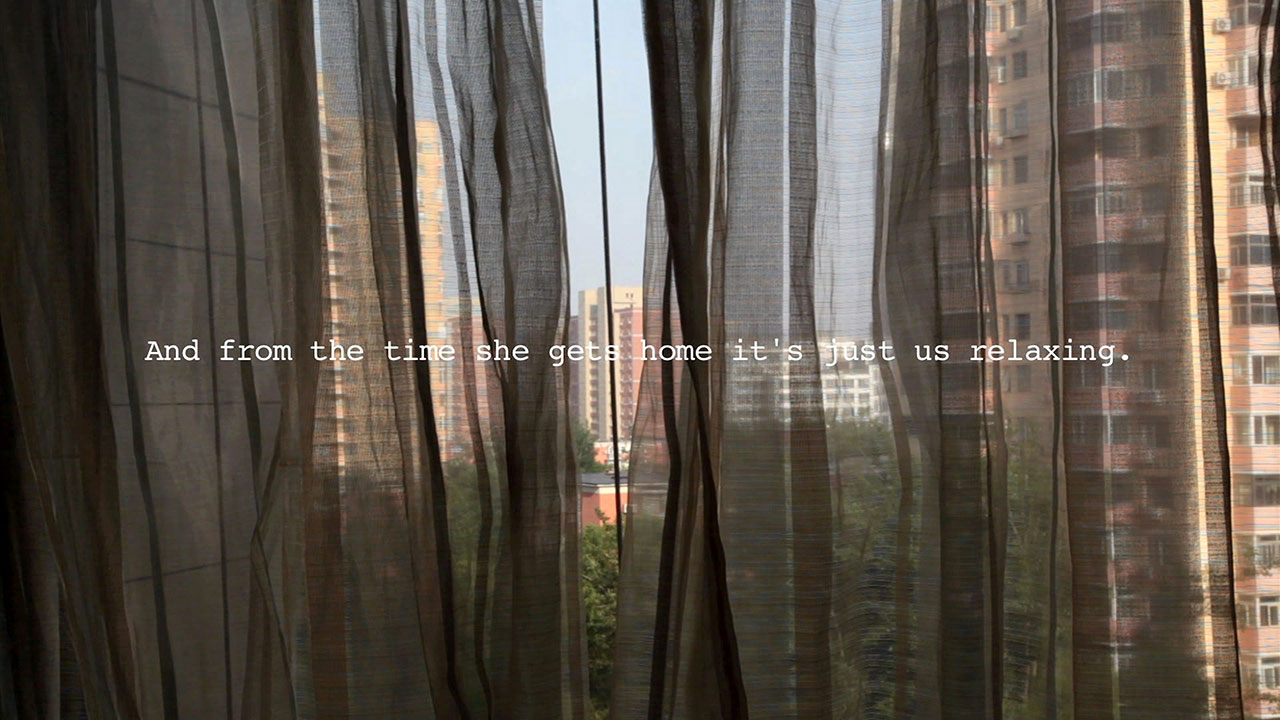 Oakwood proposes an investigation on transitory human behaviors from which, according to the press release of the exhibition at The Gallery Apart, drawing universal ideas and suggestions. Can you share which are your conclusions about this socio-psychological research?

First of all, I have to say that my research is neither done on a scientific level nor it is meant to be logical. Nothing is more dangerous than simple conclusions and nothing is more boring than a fulfilled hypothesis.
I usually – and so I did in the Oakwood project – put together what I observe and what happens to me while doing so. During the research process I constantly change the perspectives from an outisde to an inside point of view in order to gain the most complex possible enlightenment.
That is why it is so important for me to always go really deep into a situation, a place or into an experimental set-up. In this project I had to live in a "cocoon" in the Oakwood tower to realize that things are never simple to be evaluated or categorized. Even if my attitude was very critical at the beginning of this project, it turned out more and more ambiguous and fascinating. And this is what eventually interests me, the simultaneousness of antipathy and attraction.
My socio-psychological conclusion?
1) People seek for seduction.
2) Mankind is unable to keep prosperity moderate.
3) Cocooning processes are irreversible.
4) Struggling benefits the flexibility of thinking.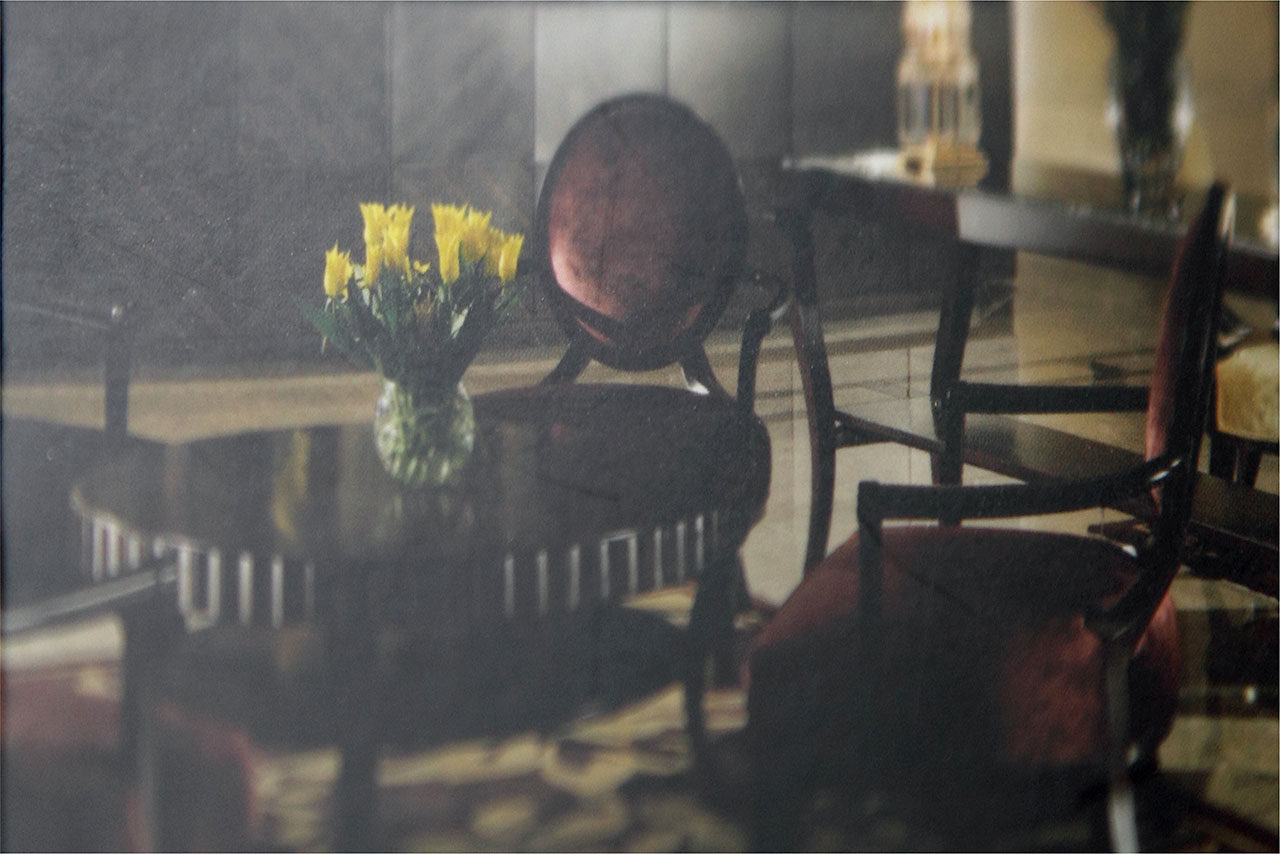 Both the projects Oakwood and Patterns of Paradise (Cape Coral) (2011) explore human life in lifeless contexts through photographs that depict buildings and its empty interiors as well as inanimate landscapes. Body, when represented, is seen in his ghostly presence. Do you share this interpretation? Can you expand more on this?
Indeed, I agree with you and I like the idea of their "ghostly presence" a lot. Human beings, when appearing in interiors or exterior landscapes in my works, are rather tragicomic heroes struggling under the circumstances of life and in situations in which they have brought themselves into. Voluntarily! The lonesome tramp in Charlie Chaplin's films might be regarded as a role model. I have a maximum sympathy for this type of broken characters. Besides, I keep on the idea that nature is always stronger than mankind, and that humans will always loose the battle in the end. Because they are egoistic, easy to entrap, fallible and weak. But these are very personal thoughts, I don't think my works actually represent this view.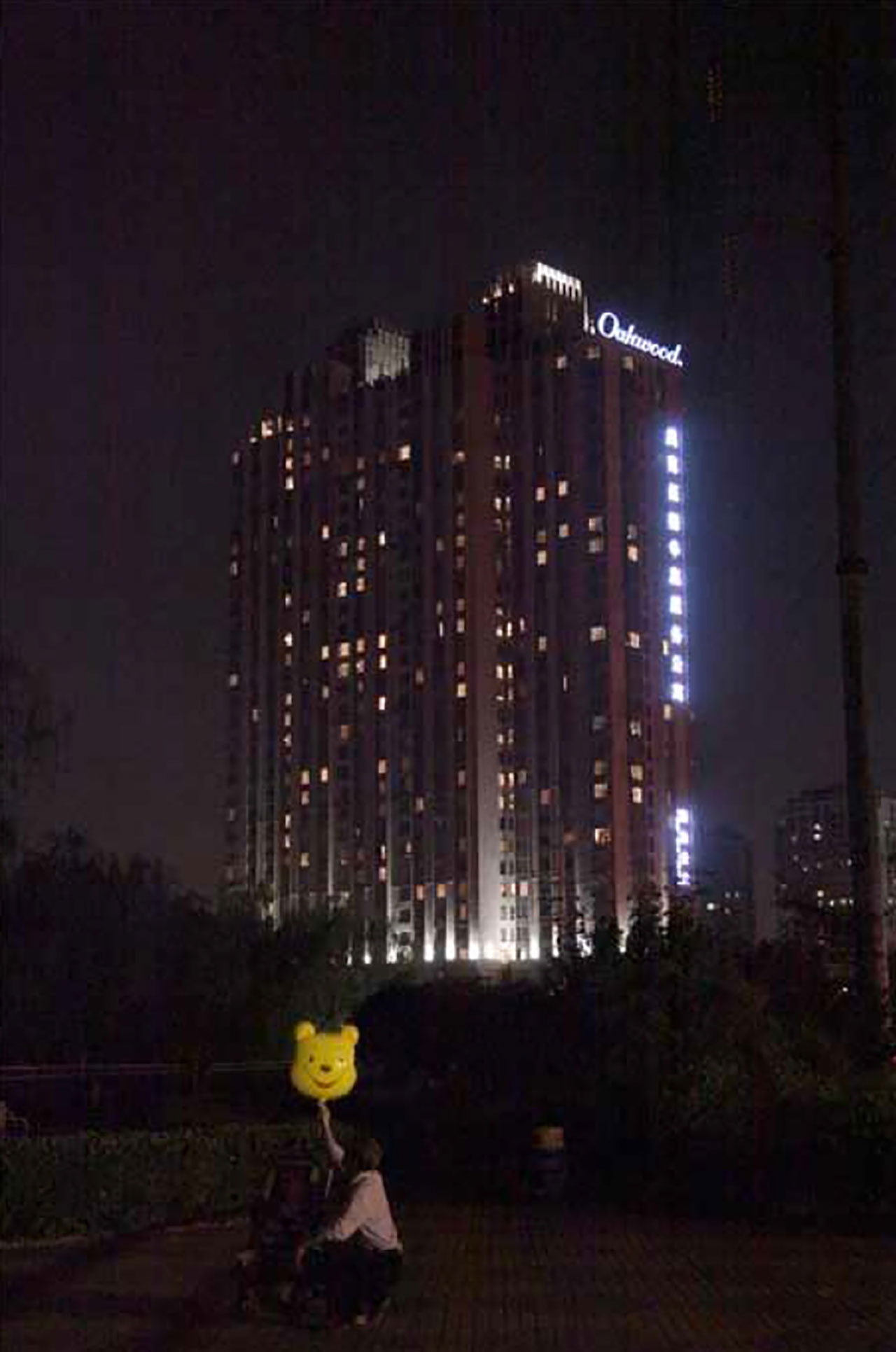 The environments explored in the projects about the Oakwood housing and the city of Cape Coral are closed and artificial, and life seems suspended in time and space. Where does this preoccupation about living in enclosure come from?

Enclosure as a format is very interesting from an artistic point of view. On the one hand, it reduces a whole life cosmos to a limited, even geometrical volume. Here you can observe human behaviours in a real time laboratory. It is already condensed, just like on a stage, or in a piece of drawing paper. On the other hand, enclosures provide a certain lucidity and clearness to both, the one who lives inside the enclosure as well as to the one who observes it (the artist).
The most fascinating discovery I made is that enclosures shrink with the time. The hunger for safety is never satisfied. A place that has been feeling safe yesterday does not feel safe tomorrow anymore. So one layer of safety net follows the other and it will all end up in a cocoon. Actually I realized this myself when doing the field experiment in a Cape Coral villa. It was a great sensation. I never thought it would happen to me that the need of feeling cosy and secure was stronger than the need of freedom. For a little while at least…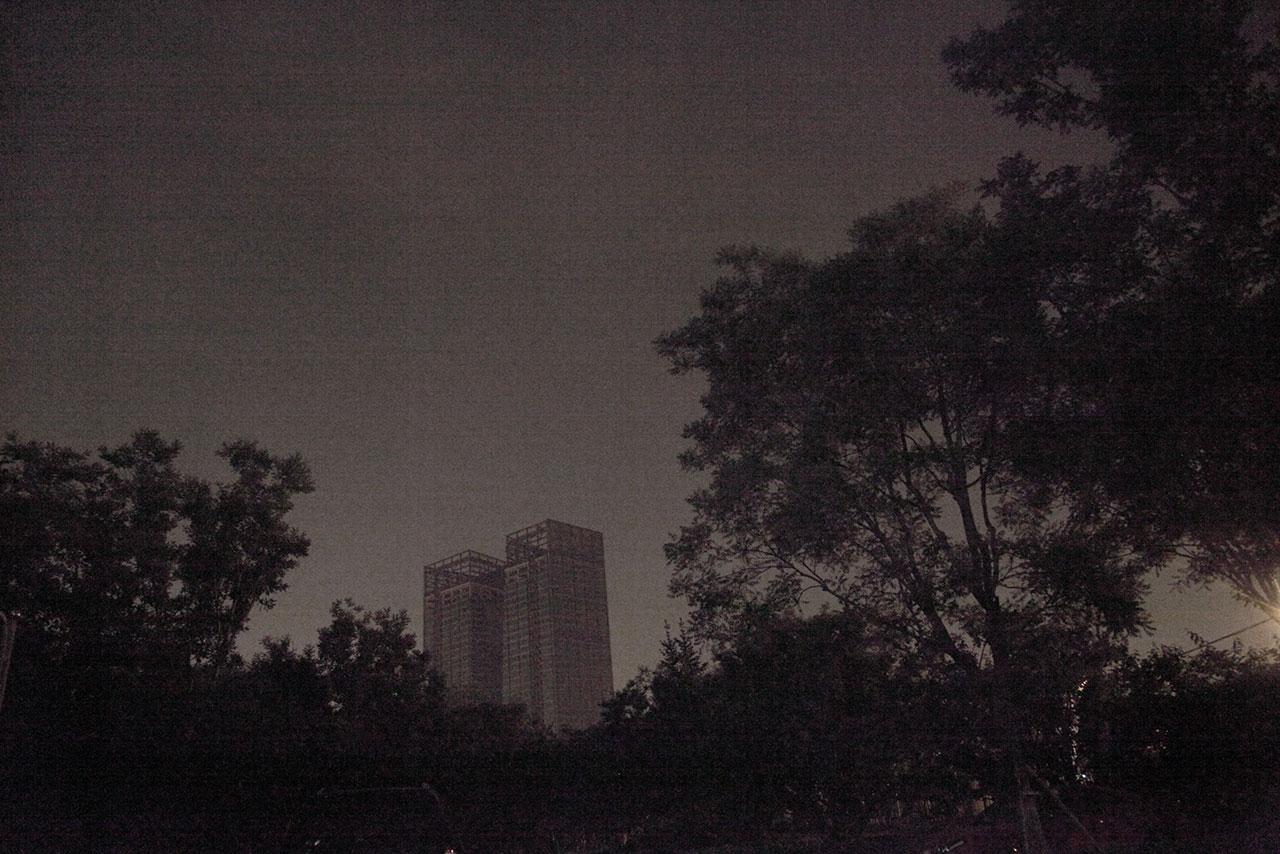 Astrid, may I ask you what is the function of the blog? And, besides being a documentation tool of the exhibition-making process, how is related to this project?

Even if at the moment the blog is still rather a documentation tool as you said, the original idea behind it is to use the blog as a platform for a playful and ironic reflection upon an artist's struggle with life in general, starting with having a gallery show in Rome. The name "daily morror" is a play of words between 'daily mirror' and 'daily horror'. To avoid any misunderstanding,  I've had a great time in Rome!