Where's Art talks to Belgian artist Kasper Bosmans and Brussels-based Italian artist Raffaella Crispino about their collaborative exhibition c/o An Alternate Correspondence at 1/9unosunove gallery in Rome, until 11 April 2015.
"I believe that a work of art, like metaphors in language, can ask the most serious, difficult questions in a way which really makes the readers answer for themselves; that the work of art far more than an essay or a tract involves the reader, challenges him directly and brings him into the argument." – from Talk with George Steiner, The New York Times, 1982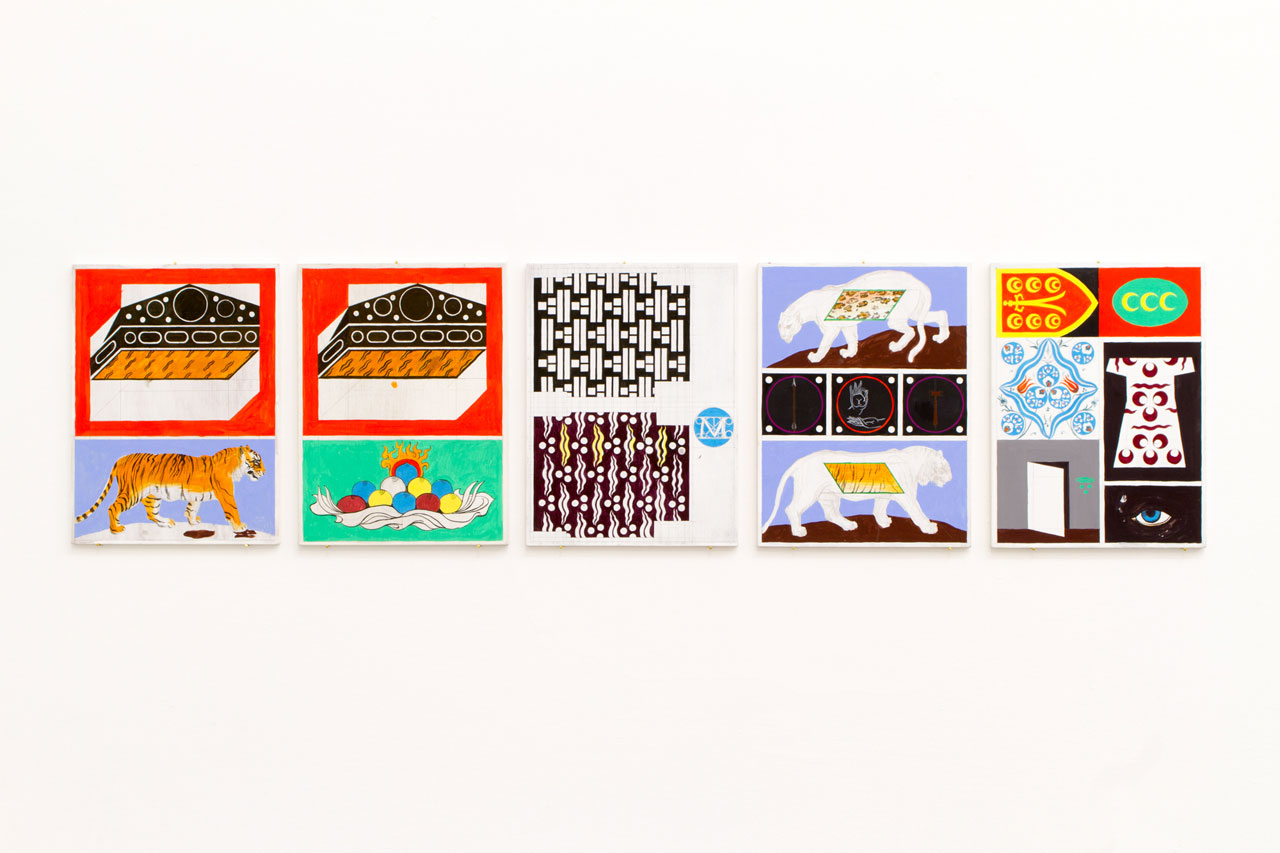 The project c/o An Alternate Correspondence explores the affinities and correspondences between the research of two artists. On this occasion, you developed a project that gathers personal works and pieces that you produced together as duo. What is the common ground your two personal practices share and, on the other hand, what are the main elements of difference?
Raffaella Crispino (RC): I think our works are both related to a layering of meanings. They are at the same time conceptual and aesthetic works, playing with materiality as well as with ideas. Furthermore, it seems we both often depart from  narratives; the main difference regards the media each of us mainly uses: paintings or videos.
Kasper Bosmans (KB): Although narration and historical references are the common ground of both our practices, we deal with it in different ways. We both indirectly refer to anecdotes we find to be of great importance. Through zooming in on a specific subject we try to touch upon some greater, broader themes, I suppose. But we provide different apparatuses to enter the content. I deliberately use the word "apparatus" since it's related to the physical production of sound in linguistics, vocal chords, you know. We find subjective ways to enter the subject, we don't want to discriminate any form of interpretation.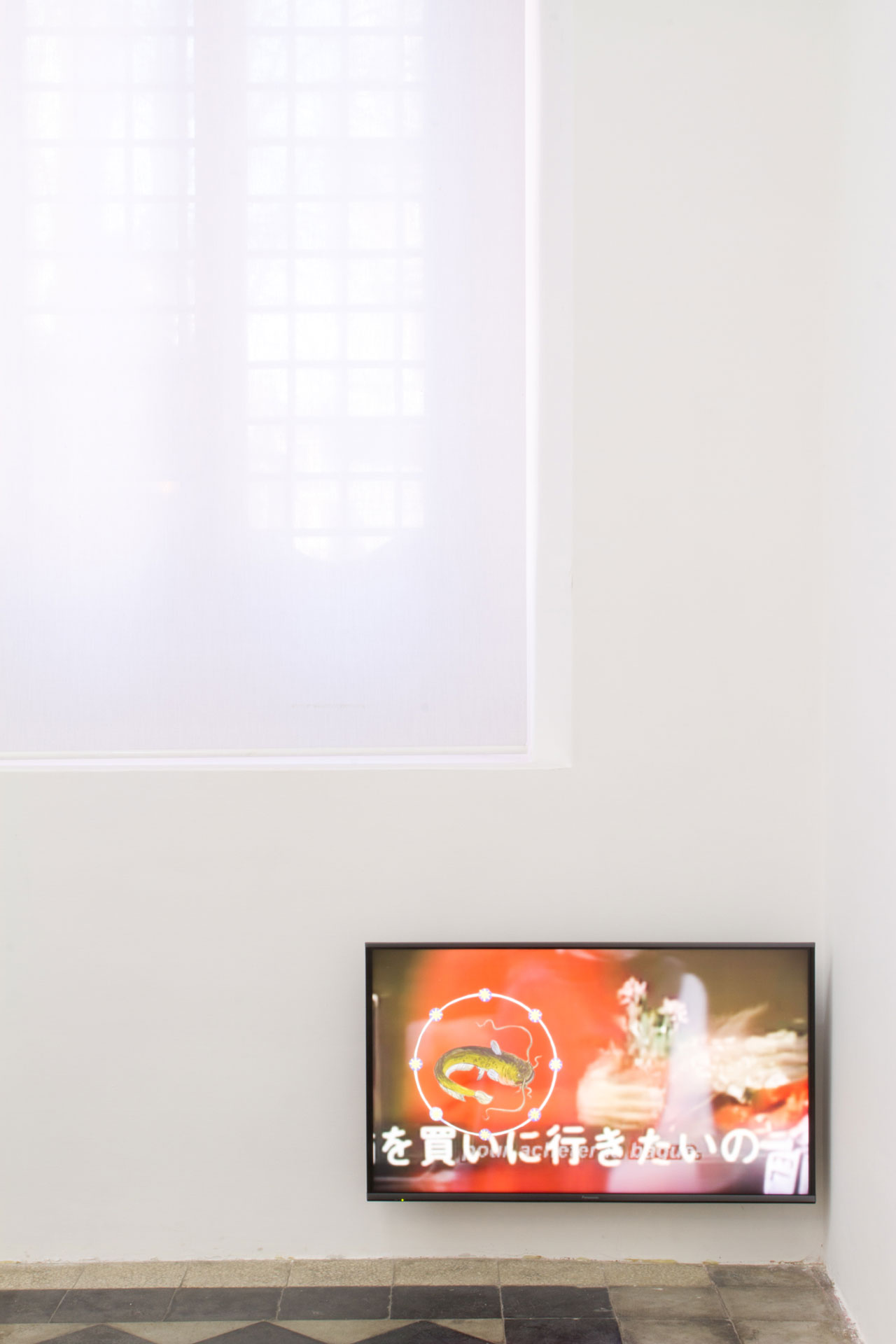 How did the two of you work on the making of the exhibition and, specifically, on the planning of its final layout, where we see a well-balanced coexistence of your own personal researches and an apparent dialogue between the works (e.g. the videos O mio babbino caro, Maria Callas and Quand on s'aime)?
RC: From the start, we have been sharing our ideas and work in progress. Materials, references, data, trials have been put on the table since the very beginning. Then, one idea was calling another. We began to find common grounds related to time, reinterpretation, repetition in a journey between history and places.
KB: I think it's also very important to discover each others' sense of humor. It can be a good barometer, it helped us to locate the loose ends and insecurities of our praxes.
RC: This process opened up to many possibilities. We have also been sharing our individual works during the process, with generosity. The dialogue with curator Marianne Derrien has also been very important for us. She has been questioning our ideas and results, providing us with an external point of view.
KB: She's been streamlining all aspects of the show. Such luxury!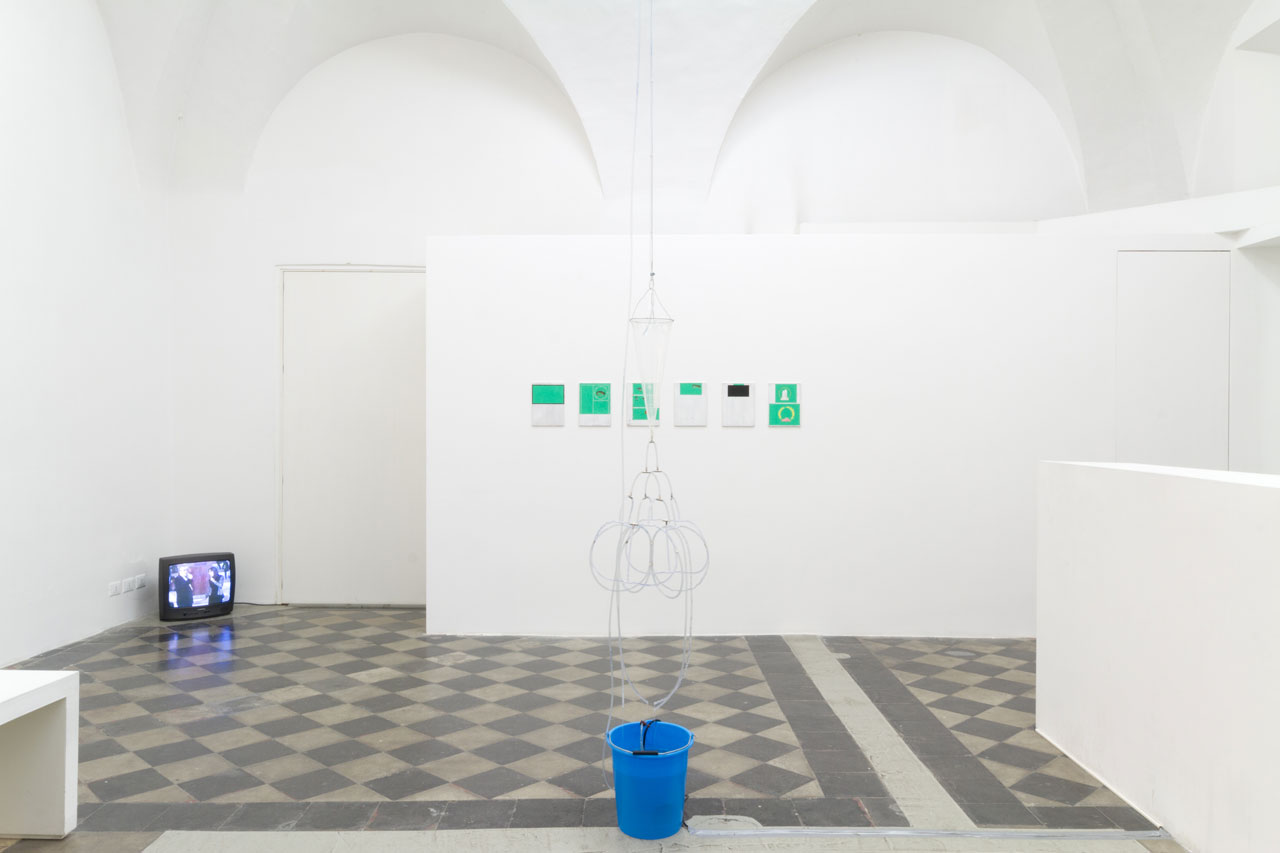 Had you ever collaborated with other artists before the c/o project ? How does this experience differentiate from the previous occasions?
RC: I used to collaborate with the Belgian architect Benoit Burquel, especially for site specific projects in public space or on a large scale. In this case, our collaboration is based on the complementarity of our competences and approaches as an artist and as an architect/ engineer, with results that may not have any aesthetic link to our individual practice.
KB: I have a shared practice with Marthe Ramm Fortun: we make performances, installations and objects. This collaboration is completely singular and resulted in an alternative oeuvre. With Raffaella, we stayed much closer to our individual work. The way in which we managed to fashion the fountain sculpture was far less direct and, to a certain degree, thought through in a completely different manner. Because the fountain is part of a tradition of public sculpture, it's only logical we made it together.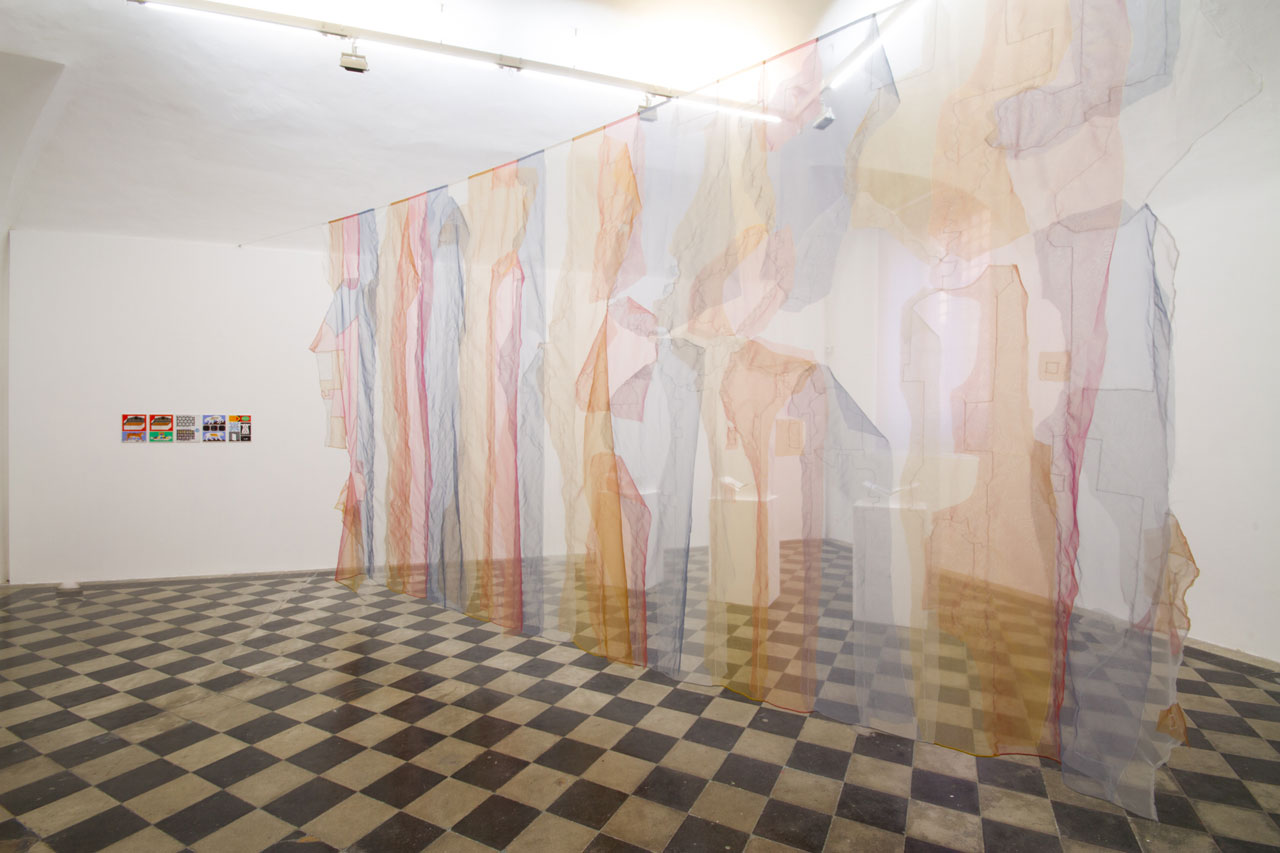 Raffaella, some of your recent works — like Untitled (Time zones) (2015) and Samia (2015) — delve into the social effects of the migratory flows which have been greatly affecting Italian politics, presenting a sharp reflection on the concepts of limit, border and crossing. Since you are facing a very debatable topic, is there a particular message you would like to convey? What would you like the audience to mainly take from your work?

RC: Time and space are very fluctuating and relative matters. Their perception at the personal scale often clashes with the impositions and limits built by our society, what I would call "social architectures". I am interested in the border, the link between these different levels and especially in situations in which they confront without filters. Contemporary immigration appears to me as a dramatic example of such naked confrontation. I always depart from subjective narratives, in order to confront with these urgent themes. Personal stories always echo larger political situations. Such relationship between the human, almost intimate sphere, and the larger one appears to me as essential.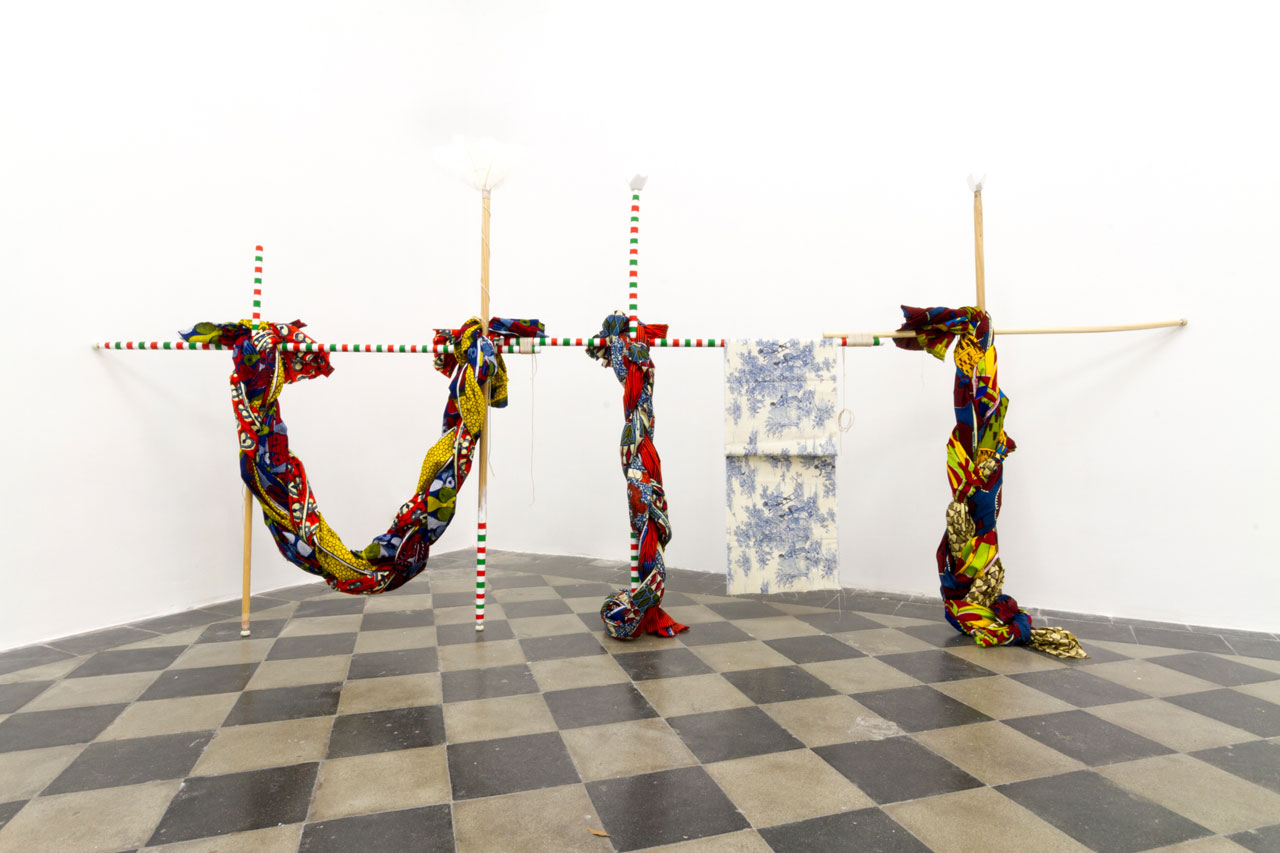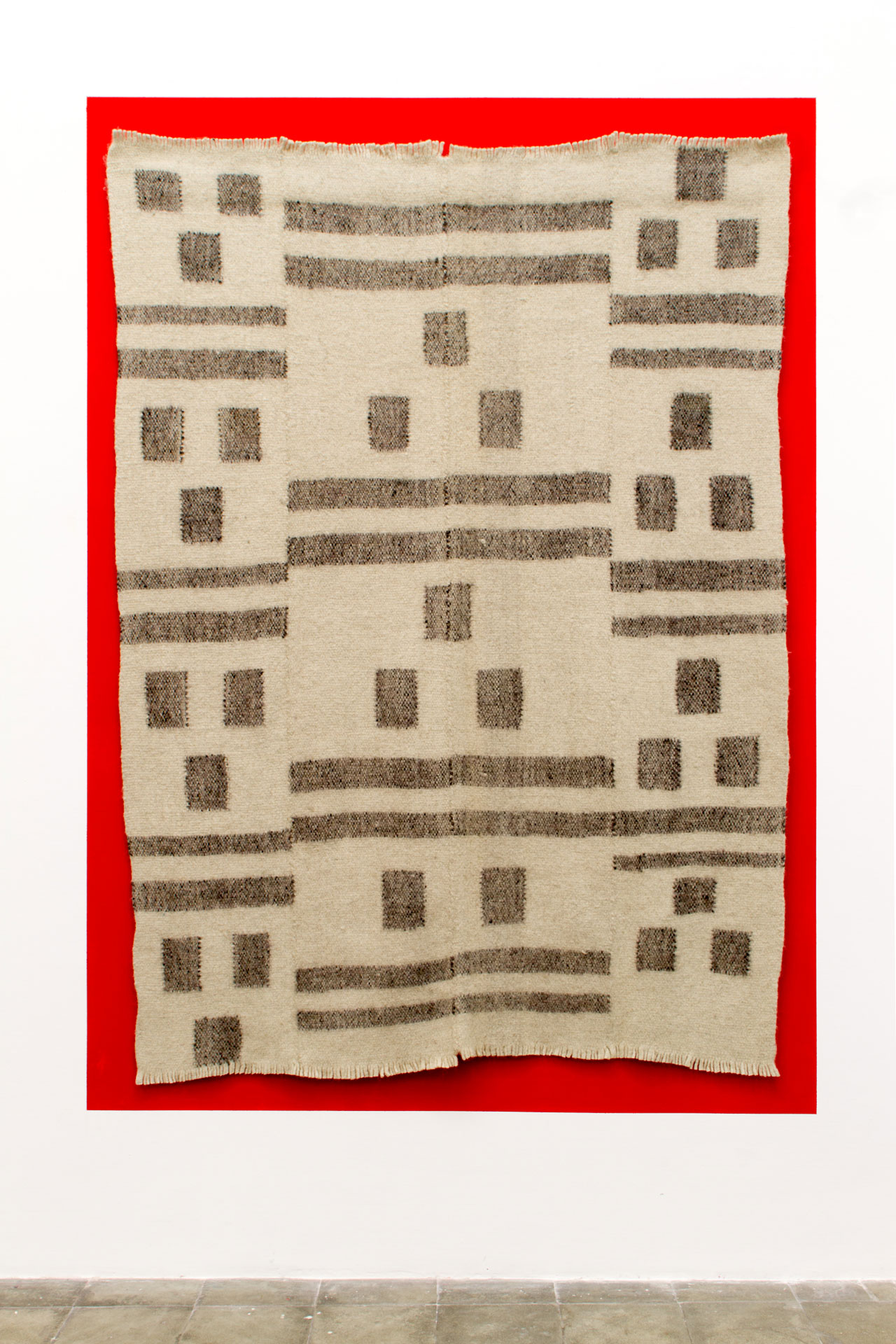 Many of the works you, Kaspar, presented in the show c/o An Alternate Correspondence are rooted in the study and re-elaboration of mythologies and historical records from the Far East. In your rich and complex body of work, global forms of communication, new media and meta-historical hints seem to overlap and blur the boundaries between past and present, history and fiction. Could you identify what is from the world that mostly influences your work?

KB: That's a beautiful question! Since I try to approach all information in a non-hierarchical way (I could also just say I'm amazed all the time) the most honest thing to do would be to provide you with a list of miraculous occurrences. Speaking of miracles, apparently Peter the Great set up a list of conditions for the orthodox bishops to define a miracle. Superstition can provide such an interesting insight in a society. You can tell I've got a soft spot for heraldry and folk art. There is just something about the way things get depicted or represented.
Carolina Pozzi